Experience the Difference with Cloudwords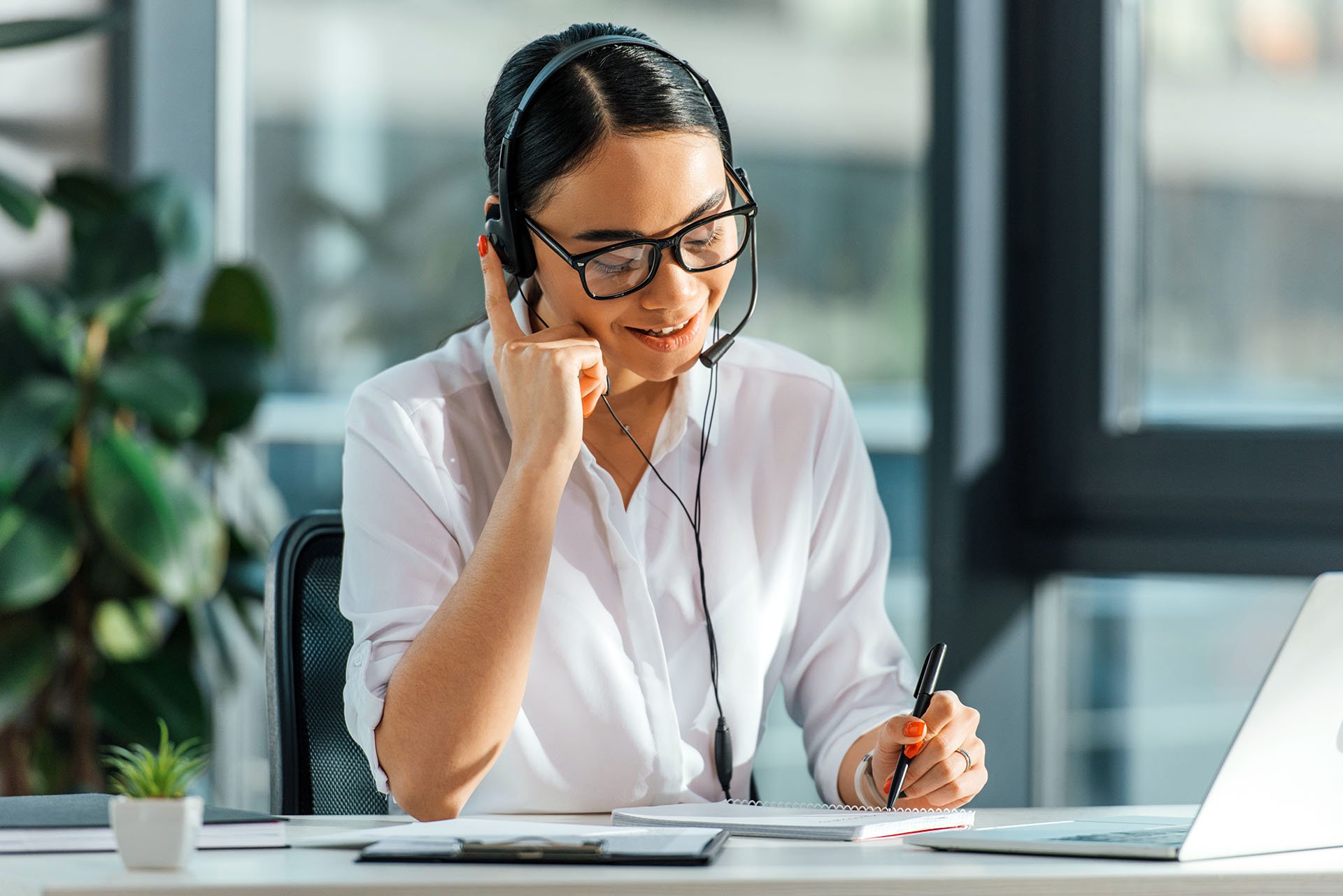 Simplify, streamline, and scale your translation process with a platform that has everything you need in one place. Cloudwords' feature-rich localization automation solution allows you to move faster with multilingual assets, adds visibility to your marketing translation process, eliminates time wasted on copy and paste activities, and helps you accelerate connections with your global audience.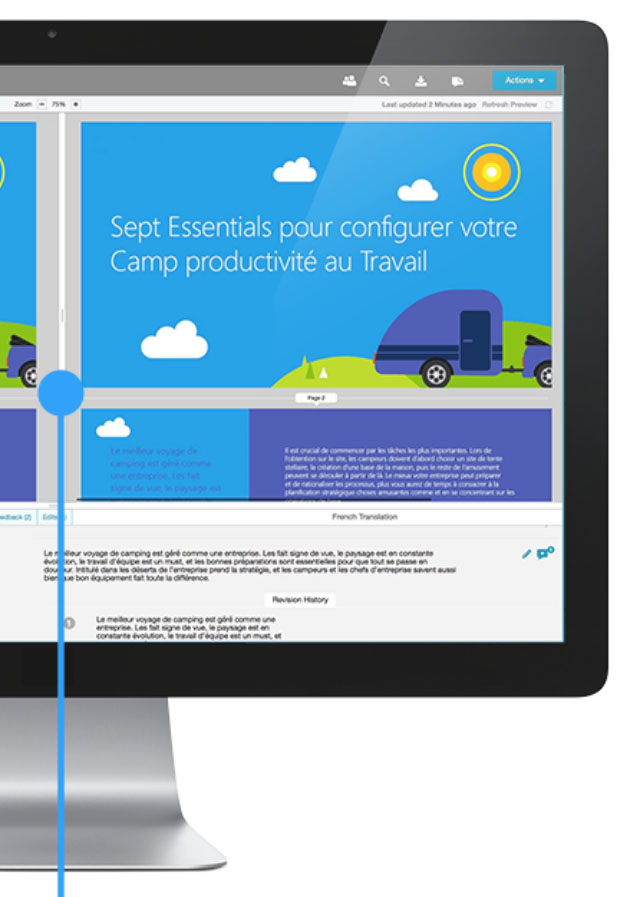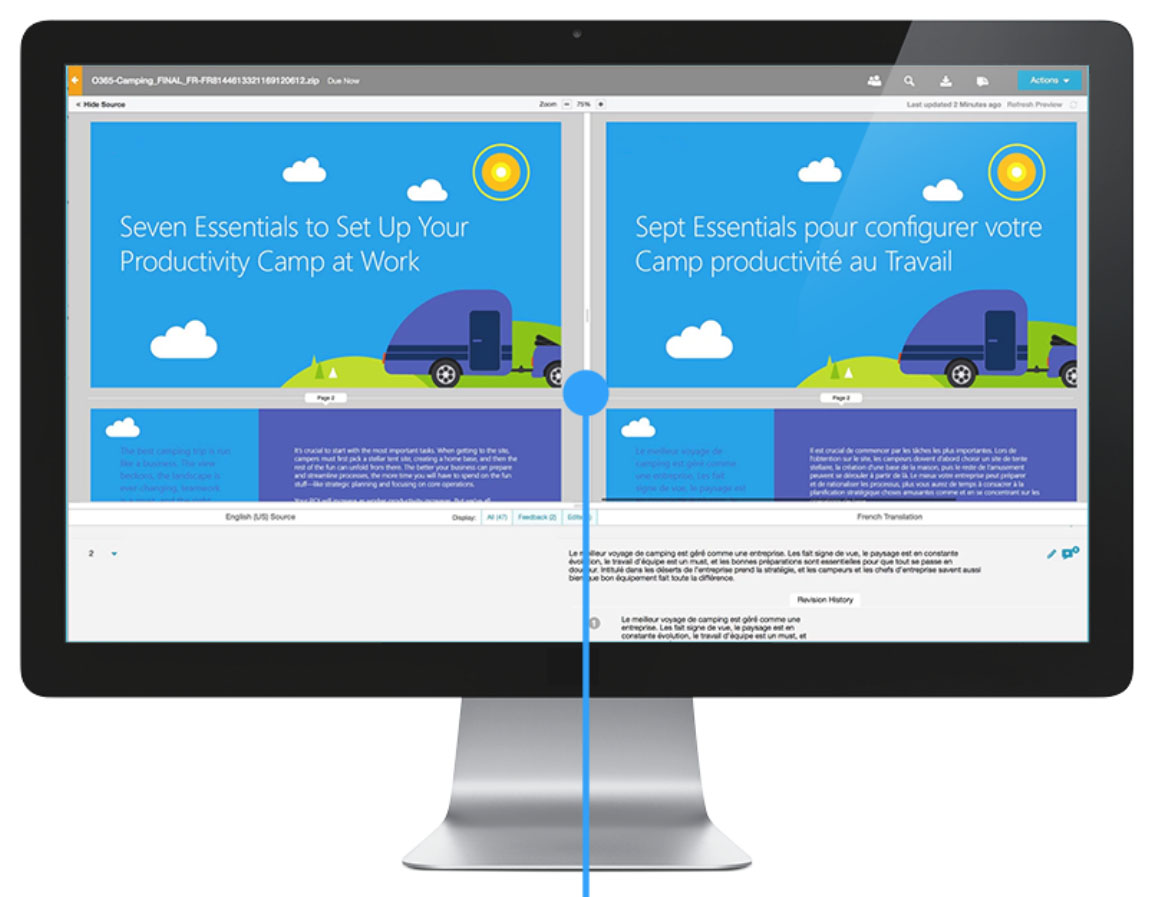 Boost Your Localization Automation & Management With the Cloudwords Platform
Collaboration and Workflow
Our cloud-based platform allows you to collaborate with your team and set up automated workflows to keep projects on track. Users can easily collaborate on reviewing, editing, and approving localized content and assets right from their browsers, eliminating the need to invest in additional licensing and log in to your source marketing systems.
In-Context Review and Approval
Cloudwords' OneReview significantly enhances the review and editing process by allowing your team to view translated assets in their final layout. From e-mail templates and landing pages to forms and images, users can quickly and easily review, edit, and approve translated content to expedite distribution of final assets.
Integration and Creation of Multilingual Assets
Cloudwords connects with your existing marketing investments, allowing teams to automate the translation of websites, landing pages, email, forms, etc. in just a few simple steps. Our platform preps your content for localization and routes translated assets back to their source system, saving valuable time by eliminating manual tasks associated with launching multilingual content.
Project Visibility and Reporting
Gain valuable insight and analytics around your multilingual projects and campaigns with real-time data including project status, language progress, Translation Memory leverage and savings, and ROI. Cloudwords provides complete visibility across your global project pipeline.
Connections
Get started with Cloudwords by connecting one or all of your marketing systems with our platform in minutes. You'll gain immediate access to the unique features of our localization automation solution and help your business scale your global efforts with unbeatable speed and agility.
How It Works
In just four simple steps, you can deliver localized content that builds better connections with your global audiences. Cloudwords streamlines the translation process from start to finish, equipping your business with more multilingual assets ready for global distribution.
Select Marketing Assets & Languages
Translate Using Your LSP Vendors
Review Languages Side by Side, in-context
Deliver Translated Marketing Assets