Adobe Experience Manager Localization Integration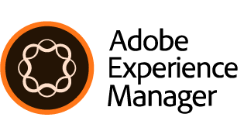 Deliver a global digital experience with ease.
Seamlessly Automate Asset Translation With Adobe Experience Manager & Cloudwords
Connect Adobe Experience Manager with Cloudwords to automate and manage asset translation. Cloudwords integrates seamlessly, providing you with an easy-to-use localization automation platform to deliver global websites and marketing assets in any language to your audiences around the world.
Unify Adobe Experience Manager with the Cloudwords platform.
Connecting to Cloudwords only takes a few minutes, allowing you to get started immediately. Once connected, users can quickly access assets and assign them for translation in one seamless experience.
Select any marketing content for translation from the AEM platform.
Cloudwords removes inefficiencies from the translation process, easily extracting content from your web pages and allowing you to quickly kick off your translation projects. Cloudwords is designed to ensure you'll never waste time copying and pasting content for translation again.
Review, edit, and approve translated content in one place.
Our centrally managed system is accessible to your team anytime and anywhere, providing continuously updated assets with real-time comments, edits, and feedback. Our collaborative in-context review capabilities significantly reduce approval time and allow you to increase the volume of multilingual website assets you create.
Manage budgets and workloads and increase process efficiency.
Gain insight and real-time data about your multilingual website and marketing efforts with Cloudwords' reporting and analytics capabilities. Watch your localization efforts take off when you combine the power of our localization automation platform with AEM's content management capabilities.
Empower your Global Digital Assets
Localizing and deploying digital assets shouldn't be a time-consuming, painful process that adds work to your web marketing efforts. Discover how Cloudwords eliminates extra time associated with multilingual digital asset deployment to help reach more customers, faster, in their native language.
Platform Features
Cloudwords is a feature-rich platform that provides unprecedented levels of automation and efficiency. We eliminate the time-consuming, costly, and frustrating tasks of translation management by streamlining your process from start to finish.