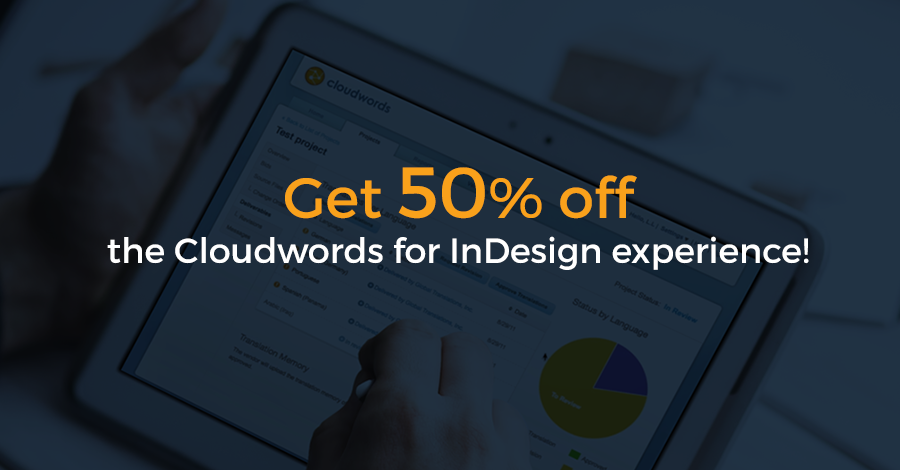 Tired of paying for DTP? There is a better way!
50% off the Cloudwords for InDesign experience!
Continue Reading
1 min read
On September 12 & 13, DMEXCO will be the central meeting place for all the key players in digital business, marketing and innovation. More than 1,000 companies and over 500 top speakers will be presenting innovative and forward-looking developments and trends.
Continue Reading