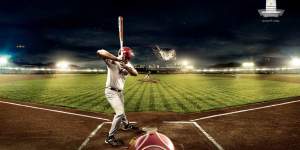 ...isn't true in business and marketing. In baseball, fans are well aware of the "home field advantage" teams enjoy when playing at their beloved local stadiums. The cheers are louder, the beer is colder. And, because of familiarity, they feel more confident that their team will win.
In marketing, however, it doesn't pay to play favorites with your 'home field' audiences, especially when it comes to translation and localization. The English language accounts for a little more than 20% of the global market opportunity, and yet a typical enterprise has over 95% of their written assets in English. SSSTTRIIIKE!
While the present situation may be explainable, the plans for adapting in the future are surprisingly short-sighted. Over half of marketers have no strategy in place for multilingual marketing and 8% of companies do not translate any content at all.
Perhaps this lack of execution is because it's hard to know where to start. Research suggests that 85% of Senior Global Marketers feel unprepared to meet the key challenges in reaching global consumers. What's even more perplexing is that many of these same marketers work on global teams.
Just as workers are learning to collaborate across the globe, so too must our processes and platforms "collaborate" with each other. Old cut and paste processes and standalone solutions have gone the way of the Yankees 'House that Ruth Built' and Boston's 'Curse of the Bambino'. Just like for these old rivals, It's time to build a new playing field and a new championship-winning approach… the 'Post Season' is here and its time to Play Ball!
Anything that relies on globalization for growth, like a business or an investment portfolio, benefits from diversification because it minimizes risk and increases opportunity. In marketing, this is localization – the ability to quickly and consistently translate words and ideas to suit a local audience.
So, maybe marketing is a bit like baseball after all, but from an All Star coaching perspective. Diversification, seamless integration and flawless deployment. Is your business ready in the batter's box to market globally?