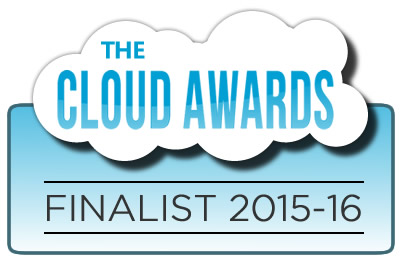 When it comes to trending topics in the tech world, "big data" might win again this year, but I think "cloud computing" has to be a pretty close second. While cloud-based platforms and services are relatively new, the advantages and benefits they provide have long been established as core business values: increased productivity, lower costs, and improved time to market.
These tenants are the foundation of Cloudwords platform, which is why we're pleased to be a finalist for the Cloud Awards, a program which recognizes organizations of any size, including start-ups and government bodies, from across the globe for excellence and innovation in cloud computing.
Cloud Awards organizer Larry Johnson commented, "The Cloud is all about adding value in a lean, cost-effective way, utilizing the latest technologies and methodologies to benefit the end user. That's what we are continuing to see in 2015." This year the program received entries from more than 300 organizations, with submissions from the USA, Europe, Canada, the UK, Australia, Asia, and the Middle East.
Cloudwords will continue to innovate and build on our platform to meet the needs of enterprise organizations that need a better, more efficient way to localize content for global markets. It's what we've always done, and will always do—which is exactly why we're proud to be recognized for our platform. It's a nice feeling to be congratulated, so kudos to all the Cloud Awards finalists for being the "best of the best" in the cloud computing space!