Cloudwords Brings Translation Automation to the Salesforce Marketing Cloud
Two years ago when Salesforce announced its plans to acquire marketing software company ExactTarget, it made total sense to me. Today, Salesforce Marketing Cloud has evolved from ExactTarget and enables marketers to create personalized, cross-channel customer journeys. But personalizing those assets for global markets still remains a complex translation challenge that, for most, is still slow, with unpredictable costs and outcomes. That's where Cloudwords comes in.
The Cloudwords-Salesforce Connection
In 2010, I left Salesforce to found Cloudwords after recognizing the need to improve how companies needed to get global content to market in a timely manner. I saw how difficult it was for my marketing colleagues to support sales revenue due to delays getting translated campaigns and sales tools into their regional markets. With all I learned at Salesforce, my co-founder, a localization industry expert, and I knew there had to be a better way—and we set out to build it.
Introducing Cloudwords for Salesforce Marketing Cloud
Now, Cloudwords is extremely pleased to announce an even stronger connection to the Salesforce ecosystem, and one that will greatly benefit Salesforce customers that market globally. Today we launched Cloudwords for Salesforce Marketing Cloud, a native integration with ExactTarget (now officially called Salesforce Marketing Cloud) to accelerate the process of translating digital marketing content for global markets. Cloudwords is the first marketing globalization platform to deliver digital content translation management for Salesforce Marketing Cloud.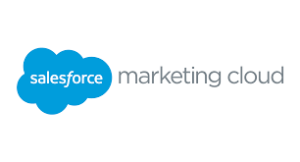 It only takes a few minutes to connect Cloudwords and Salesforce Marketing Cloud cloud-to-cloud, and customers can start using the module right away to localize all types of emails and newsletters. Users simply select the digital content they want translated, then Cloudwords automatically pulls the content from Salesforce Marketing Cloud and moves it into the Cloudwords workflow for the customer's preferred translation vendors to access. Once translation is complete, Cloudwords returns the content to Salesforce Marketing Cloud. The manual, time-consuming, and error-prone process of having to copy and paste content in and out of a marketing automation platform to send to translation service providers is finally eliminated, saving time and money, and increasing employee productivity significantly.
Create & Deliver More Global Campaigns Faster, Easier
Cloudwords' cloud-based marketing globalization platform automates the localization process so marketers can easily scale their international marketing efforts. With Cloudwords' direct integration to Salesforce Marketing Cloud, marketers are able to:
• Deploy global campaigns in days, not weeks or months
• Maintain message consistency, higher campaign quality
• Create more global customer touch points at lower cost
• Eliminate error prone manual efforts – no multilingual skills necessary
• Eliminate tedious cutting and pasting
• Reduce stress by leveraging full localization process visibility
Delivering Customer Success Around the Globe
Customer Relationship Management isn't just about sales—the journey begins with an engaging customer experience to start the prospect on the buyer's journey, and language is critical to communicate with audiences in global markets. Whether its a tech start-up taking their first leap into a new country, or a Fortune 500 powerhouse with a presence on every continent, Cloudwords for Salesforce Marketing Cloud helps marketers create and deliver content in any language faster and easier so they can maximize revenue worldwide.
To learn more about Cloudwords for Salesforce Marketing Cloud, check out the video below, visit http://www.cloudwords.com/salesforce-marketing-cloud or download the datasheet for more information.
[embed]https://www.youtube.com/watch?v=Eks2T9h0O4s[/embed]