Localization Trends in the MarTech Landscape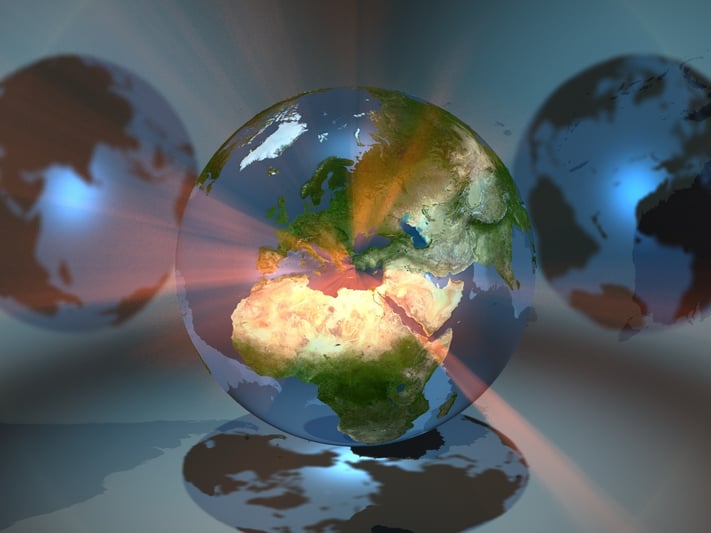 As CEO of a SaaS company that intersects both the marketing technology and translation space, I have the unique opportunity to have conversations with both partners—martech leaders like Salesforce, Marketo, Oracle—and global customers like CA Technologies, Sherwin Williams, and Qualtrics about their global sales and marketing strategies. Our discussions often focus on the state of global marketing tools and tactics and how marketers can 'do global better.' As such, I thought I'd share my insights and perspectives on where I see marketing and localization trends going in 2016.
Increased C-Suite Recognition of Localization as a Revenue-Generating Process
I frequently hear from marketers that they are working to elevate and reinforce within the C-Suite the importance and impact content localization has on global audience reach and revenue. Localization can and should be a key revenue driving performance indicator (KPI) used to measure the success of the company's global go-to-market efforts. As more companies realize the value an effective global content process has on the success of their marketing efforts, it will increasingly become a benchmark by which more companies seek to measure global marketing success.
Preeminence of Marketing Localization
With the resurgence of email marketing and popularity of content and digital marketing, the volume of content marketers are creating to drive demand is exploding. Marketers that implement the power of personalization in their marketing efforts are engaging audiences more effectively. But marketing leaders are realizing their new content strategies and personalization techniques aren't scaling around the globe, and that directly impacts their ability to cover and drive demand in all regions they serve. There are solutions for this challenge.
Cloudwords customers who are localizing content on a global scale are able to deliver the same personalized experience across all global markets and regions. That means more content, more frequently in the preferred or native languages of their target audience—resulting in significantly increased engagement, demand, and lead generation as a direct result. They place significant value on localization as a key factor in marketing personalization, and I believe this is a trend that will continue to grow in the coming year.
The Beginning of MarTech Consolidation
There are already more than 1,800 marketing technology tools available to marketers, according to Scott Brinker's Marketing Technology Landscape, and I expect new technologies to continue to be introduced as the demand for better, more efficient ways to engage audiences grows. However, I predict we will see the beginning of marketing technology consolidation through mergers and acquisitions.
The explosion of martech tools is overwhelming and unsustainable—no industry can support so many technologies. Further, given recent Wall Street woes and the decreased confidence in China's economy, I see marketing organizations investing more on the martech must-haves with broad capabilities, and less on the tools built for a unique solution.
In turn, more established martech players, such as leading marketing cloud providers, will recognize the opportunity to provide marketers with a holistic marketing stack that delivers both the must-have capabilities and unique solutions, and the number of players in this space will be reduced.
Do Global Better
The need to drive business worldwide is not a trend, it's a requirement—companies that 'do global better' will find new opportunities for revenue in previously untapped markets. Today, U.S. companies conduct almost as much business overseas as they do in the U.S. Close to 50% of production, sales, and profits are from overseas business. That is a trend worth sustaining, investing in further, and capitalizing on.