The Rise of Content Marketing Makes the Old School TMS Obsolete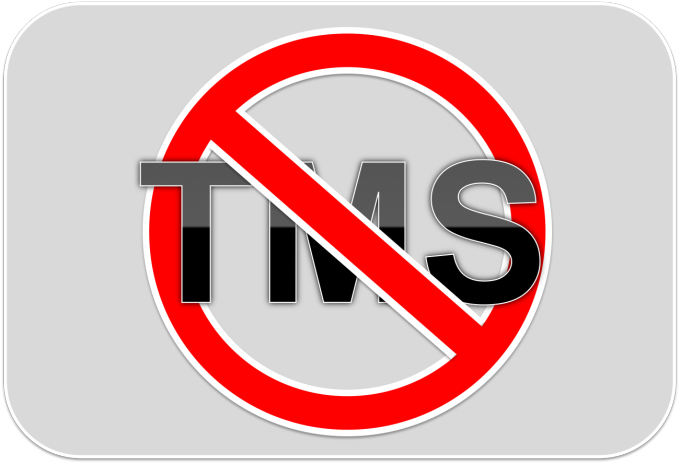 It's no surprise that content marketing as a process for both B2B and B2C marketers to produce and publish information to influence buyers, generate leads and increase sales has significantly grown as its own category of marketing. A key element to successful content marketing is high frequency digital content -- blogs, emails, landing pages, infographics, eBooks, and more, that is created and delivered regularly to keep content fresh and audiences engaged. And, of course, marketing automation software makes it all possible. However, the same technology that has made content marketing proliferation possible, has also made global content marketing go from hard to impossible.
The Content Curve
To illustrate the range of different assets and content types content marketers need to create, translate and deliver globally to keep all regions selling, I'd like to share a graph created by the CEO of Kapost, Toby Murdock. Murdock developed the Content Curve to represent both the length of the content and the frequency it is created and delivered over the course of a month.
As Murdock points out, all these different types of content are important to reach and engage a diverse audience at various points along the customer journey and path to sale. Creating and delivering several "short-form" assets within a week or two is a typical process for a marketing team at any size organization, thanks to marketing automation. Just as content marketing technology and social media platform integrations are essential for marketers to speed the creation and delivery of these assets, so too is the speedy translation that will enable them to get this same content to multilingual audiences in global markets simultaneously. But how?
A Look Back at Traditional Marketing
Before the rise of Content Marketing, marketing automation software, and the explosion of digital content, marketing and product teams developed campaigns and collateral that were designed with a long shelf life. These included traditional sales and product collateral, such as brochures, catalogs, technical data sheets, white papers, case studies, and such. Printed or not, they were meant to be used for long periods of time and were only updated a few times a year.
For Fortune 500 companies that had the staff and budget to invest in global marketing and the translation of materials, the time, money, and effort was worth it because the materials would be useful for a significant period of time. These global organizations also had access to Translation Management Systems (TMS). These solutions were developed by translation vendors to support the localization of copy-heavy materials (i.e., had the most amount of words, cost a lot to translate, and had lengthy turnaround times). The purpose of the TMS was either to 1) optimize the translation vendors' business model by streamlining the translation process for the translators and in-house localization teams; or 2) streamline the internal localization team's engagement with their translation vendors and content reviewers. Both of which are valid and important goals.
However, TMS solutions were traditionally very expensive and cumbersome to deploy and use, which limited their installations mainly to Fortune 500 companies. It could be argued TMS solutions did an adequate job of helping those organizations localize traditional, long-form product, sales and training content, but it's entirely clear the TMS is not designed, efficient, or cost effective for today's massive modern marketing tactics and technologies.
Global content marketers are creating and delivering multiple types of assets repeatedly over the course of a few weeks, which means they need to translate and localize content quickly and at scale for all the languages of their target markets. They need modern methods to move content from their content systems through to their teams, translation vendors, expert reviewers, and other stakeholders, and back into those systems ready to deploy within hours or days, not weeks or months.
Use the Right Tool for the Task
How can we expect tools built in the early 2000's designed for text-heavy product, sales or training content; users who are specialists in translation; and infrequent delivery schedules to be relevant or useful for today's fast-paced modern marketing machine?
Do we expect sales reps to use financial software like Quickbooks for expense management, or support reps to use Marketo to send emails to their customers? Of course not. So why would marketers want to use old (or new) TMS tools to get marketing content translated? They require a solution explicitly built for the marketer's (or any business user's) needs, one that supports their content technology stack and workflow first and foremost. And that solution should then work with the systems used by their translation team and agencies; it's not a zero-sum game.
To put simply, the TMS was not designed to meet the requirements of today's content marketers who need frequent, high volume content localization with short turnaround times.
Reach Global Audiences at Scale
According to CMI, 88% of B2B marketers in North America use content marketing, and 51% plan to increase spending on content marketing in the next year. Regardless of the length, volume or frequency of the content, in order to reach global markets, messages need to be translated and culturally relevant if your goals are to maximize demand generation, brand awareness, and revenue around the world. So without a Translation Automation Platform connected to the marketing technology marketers already use to create and deliver content (such as marketing automation software, CMS, and Web CMS platforms), marketers' global reach is stunted and they've tied one or both hands behind their backs for delivering global success. Quick localization turnaround for all content for all languages is essential to win and compete in today's global economy.
This is what Cloudwords was designed to do. Welcome to the modern age of localization for the modern company.
To learn more, download our eBook, 8 Great Reasons to Own a Translation Automation Platform.