How to Measure Your Global Marketing Price Tag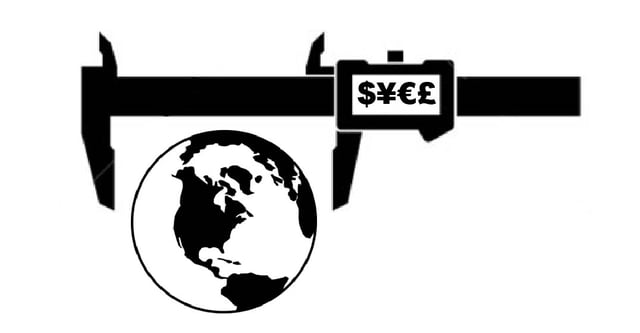 How much does your organization spend on localization? Does your estimate include your regional websites, product and sales materials, and all your global marketing efforts company-wide?
If you don't know, or can take a guess but are unsure, you're not alone. Localization of global marketing content is often a highly decentralized process within organizations, creating inefficiencies in both time and money spent on the globalization of marketing programs.
For example, a corporate marketing team at headquarters may be in charge of budget allocation, but leaves its regional teams to manage vendors and translation projects locally. I routinely see this framework, and unfortunately it leaves marketers in the dark when it comes to insight into how much they actually spend on localization, including:
Payments to translation vendors;
Employee time spent managing projects (at HQ and in region);
Process efficiency (or inefficiency) when it comes to delivering content to market;
Whether enough content is reaching markets fast enough to meet lead and demand generation goals; and
Whether multilingual assets, such as Translation Memory, are being leveraged.
Localization is a $39 billion industry. Mid-sized companies spend hundreds of thousands of dollars localizing marketing content each year, and large global enterprise organizations invest tens of millions of dollars a year. Yet many are unable to accurately track the dollars spent, and most critically, they have little insight into how localization impacts global marketing results and what the ROI is of their global marketing efforts.
Entering new markets successfully—and maintaining market share in existing markets—requires ongoing analysis of marketing budgets and metrics to know whether you're spending money wisely reaching target markets and audiences that matter most to your company, or spending money to localize simply because you think you should.
Analysis of your localization process and spend should be a priority as well. You may be surprised how many global companies are translating content into the top 10 languages because they think that's the best way to reach the most customers. It may be, but there are other factors to consider. For example, do you have opportunity or market share in MENA? If not, why are you translating into Arabic?
In addition to better understanding which languages you should be investing in, you need insight into how efficient your localization process is, or isn't. How long does it take to turn around a simple localization project, such as an email campaign? What about a more complex project, like an entire website? An inefficient localization process significantly impacts your bottom line. Time spent managing localization projects costs valuable employee hours as team members try to keep track of multiple projects through outdated manual processes like email, spreadsheets and FTP sites. Bottlenecks can increase project turnaround times, such as delays in the review process, further decreasing productivity and impacting critical go-to-market timelines. But most importantly, it's essential to recognize that delays in getting content to market to reach target audiences directly leads to significant missed revenue opportunities.
To get a better idea of how to measure your localization spend and ROI, we suggest the following metrics:
Spend Metrics:
Spend per language
Spend by content type
Spend by country or region
Spend by product or service
Leverage of Translation Memory
Efficiency Metrics:
Project completion time
Identification of bottlenecks in the localization process
Amount of time marketers are spending managing localization projects
Number of assets or campaigns getting to regional markets
Value of each additional selling week for a campaign delivered earlier in local language
To increase productivity and maximize investments, global marketers need better visibility into their localization process. Cloudwords offers advanced analytics to help you monitor your localization spend, time-to-market efficiencies, and Translation Memory utilization in real time. You can monitor your translation spend by content source, department, language, vendor and more. As a result, you can better understand your translation process, see the evolution and ROI of your Translation Memory over time, and track the speed and effectiveness of global marketing efforts by region.
Don't be left in the dark. Shine a light on localization and use your newfound knowledge to track progress and measure metrics. And if you need some guidance and a translation automation platform like Cloudwords to help you meet your goals, email our team at discover@cloudwords.com, we're here to help.