How Iron Mountain Scales Globally to Drive Localized Demand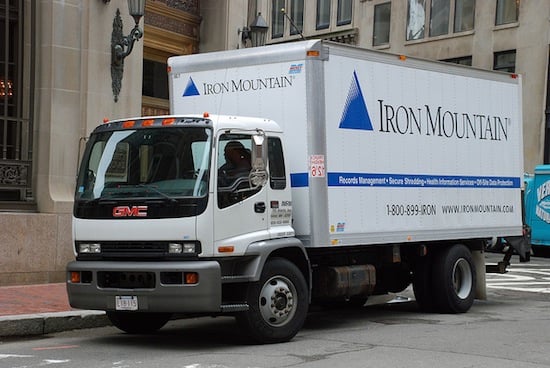 Guest Post by Leslie Alore, Head of Global Marketing Operations & Automation at Iron Mountain
Modern marketers from across the globe attended Oracle's Modern Marketing Experience Europe event in London last week to discuss best practices and learn new marketing strategies from peers and experts alike. As head of global marketing operations and automation at Iron Mountain, I was honored to have the opportunity to present and share how our company leverages Oracle Eloqua and Cloudwords to create and deliver global campaigns at scale.
Iron Mountain is a global storage and information management company spanning 36 countries on five continents. More than 156,000 organizations in every major industry and of all sizes—including more than 94% of the Fortune 1000—rely on Iron Mountain to store and manage their information.
To reach, engage and support global prospects and customers effectively, we support 16 languages. Our centralized marketing teams develop programs, messages and content for all markets, but for optimum effectiveness, content is customized at the local level. However, we were challenged to efficiently and cost-effectively deliver world-class tools and processes that support global scale and drive local demand gen. Why? The translation approach we had in place was holding us back.
Consider, for example, that a single global campaign deployed in eight languages may leverage…
• 5 pieces of content
• 10 web pages
• 15 emails
Which means someone was manually creating…
• 40 pieces of content
• 80 web pages
• 120 emails
All of the repetitive, manual work required to manage and deliver localized content required 180 hours of work (or 4.5 weeks). Not only is that inefficient, it's clearly not scaleable for multiple, simultaneous global campaigns.
Since we use Oracle Eloqua to automate our marketing campaigns and Sitecore for web properties, we are able to integrate Cloudwords directly into our marketing tech stack. It's a perfect fit. Through direct integration, Cloudwords automates the workflow and eliminates manual copy and paste processes, saving a significant amount of hands-on time required for staff to move content in and out of systems, and freeing up our marketing team to focus on more important tasks.
In addition to saving time, there are cost benefits too—Iron Mountain expects to save an estimate of $133,000 annually on translation. Benefits of Cloudwords include:
• Automates content creation in multiple platforms, eliminating manual content replication
• Multi-vendor bidding drives costs down, and centralized translation memory reduces long term cost of translation
• Intuitive workflows and interface makes training, administration and oversight easy
• In-context reviews reduce revisions and delivery timelines
Global marketing isn't easy, there are a lot of moving parts to manage, but the Cloudwords platform speeds and simplifies the localization process so our team can get more global campaigns to prospects faster, which means increased demand gen on a global scale. It doesn't get better than that!