What Does Your Company's Selfie Say to the World?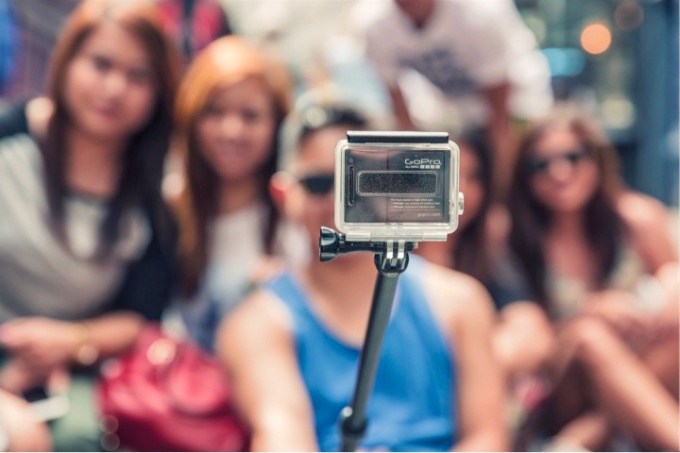 A great website is a reflection of a company's persona and how it wants to be viewed by the world: Its brand, positioning, and core values are characterized by the images, tone of voice and design aspects incorporated into the site itself. To put it in today's photographic terms, a website is basically a company's "selfie" available for a global audience to see.
This begs the question: What image does your company's selfie portray to potential customers?
Companies doing business on a global scale and with a global target audience need a website that clearly states: "We're open for business, and we speak your language." Why? Here's one good reason: 84% of B2B consumers surveyed in non-English speaking countries were more likely to purchase products online if information is in their native language. (Common Sense Advisory)
I Get it, It's Difficult
True, localizing multiple versions of a company website for regional markets is not as easy as snapping a few photos on your iPhone. But consider the payoff when done correctly: more than 85% of the world's population does not speak English. If you can reach them in their language with a message about your company that resonates, you will be rewarded with global brand recognition, message consistency, and, of course, an increased source of leads and revenue.
Take Marketo, for Example.
Marketo operates in three international markets: EMEA (United Kingdom, France and Germany), APJ (Australia and Japan) and North America (U.S. and Canada). They offer six localized versions of the Marketo marketing website to better engage with the international audience who visit. Nice.
Marketo has their global presence up and running now, however, they initially faced a typical challenge for any web development team: How do we deliver a consistent, high quality and up-to-date web-based experience across all target markets?
As Easy As… Snapping a Selfie?
Alright, maybe not that easy. The product team at Marketo was already using Cloudwords to localize materials when a senior lead on their web team began investigating how Cloudwords might help address issues with their website translation process.
I encourage you to read the case study to learn more about Marketo's successful implementation of Cloudwords, but -- *spoiler alert* -- Marketo is now in full control of their localized sites, getting content translated and updated in 3 to 5 days versus 2 to 3 weeks, a time savings of 75%.
Perhaps most importantly, however, is that their professional, high quality, localized sites reflect the image Marketo wants to portray to the world: "We deliver personalized experiences in the local languages of our customers and prospects, and are committed to investing in global markets."
LocWorld29 in Silicon Valley
If you're planning to attend LocWorld this week, Cloudwords' CEO, Scott Yancey, and Marketo's senior manager of web development, Rick Redondo, will be presenting this very case study on Friday, Oct. 16, at 10am at LocWorld Silicon Valley at the Santa Clara Convention Center. They'll also share website localization best practices and strategies to optimize the process. If you'd like to speak with Cloudwords at the event, let me know.
Click here to read the full case study, and contact Cloudwords to find out how we can help your company improve it's global-facing selfie.