Influence Your Audience by Speaking to Their Heart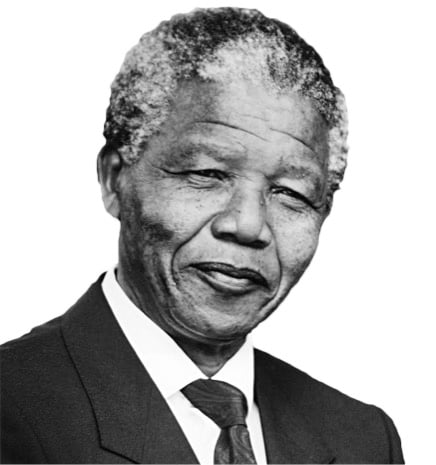 "By 2115, it's possible that only about 600 languages will be left on the planet as opposed to today's 6,000," according to an article in the Wall Street Journal by Columbia University linguistics teacher, Dr. John McWhorter. While many acknowledge that the de facto language for global communication—business or otherwise—is English, it's undeniable that the seven billion people in the world speak a language other than English in their everyday lives. (In fact, while English is the third most widely spoken language, it's only the native language for about 5% of the world's population, and only about 30% of the world's population speaks English with some degree of competency.)
English will never dominate our planet completely—that's a good thing, since languages are what bond families and societies from one generation to the next.
Languages are living, and always evolving as words and verbs change as a reflection of the way new generations communicate in the same way modern technology changes our modes of communication. As global marketers, we can use language to our advantage by recognizing these nuances and localize content not simply to communicate, but to truly engage.
Making Emotional Connections Will Win Customers
My headline references one of my favorite quotes. Nelson Mandela once said, "If you talk to a man in a language he understands, that goes to his head. If you talk to him in his language, that goes to his heart."
From a business perspective, the extra effort to communicate with customers and prospects in their native language is beneficial, including message relevance and accuracy, as well as striking an emotional connection that strengthens your brand's investment in the market. And that doesn't strictly apply to global organizations that reach beyond our borders, as we've previously noted, there are plenty of diverse populations here in the U.S. that prefer to communicate in their "mother tongue," even if they speak English fluently.
Statistics Tell Us
• 72.1% of consumers prefer to spend most or all of their time on websites in their own language
• 72.4% of consumers said they would be more likely to buy a product with information in their own language
• 56.2% of consumers said that the ability to obtain information in their own language is more important than price
*Common Sense Advisory
As we enter the holiday season when people reconnect with their hometowns, regions, friends and families, communicating with your target audience in their language, while also using culturally relevant references—not just in language, but also popular trends, celebrities, images, music, and sports—is critical to engaging and influencing your audience, and thus they are more likely to take notice of your products and brand. Don't miss out on real revenue opportunity by overlooking the language they speak with their families at home, not just in business.
Finally, think again about that last statistic… language is more important than price for half your prospects. Those of you planning a promotion to drive end of year revenue might consider extending your multilingual tactics rather than discounting. It could translate to even more success and goodwill to your bottom line!